Walter Feilchenfeldt
PO Box 145
CH-8032 Zurich
information@walterfeilchenfeldt.ch
Biography
1939

Born in Amsterdam on January 21, 1939. In Switzerland since December 1939, first St. Gallen, then Ascona, in Zurich from 1948 onwards.

After graduating in economics from the University of Zurich (Lic.oec.publ.) in 1965, followed by a year and a half as Art Expert at Sotheby's in London.

1.9.1966

Joins his parents' art business "Walter Feilchenfeldt", which his father had found 1948 in Zurich, succeeding the Kunstsalon Paul Cassirer, Berlin.

1990

Sole ownership of the art business, which was renamed 'Walter Feilchenfeldt AG, Art Trade & Research' in 2012.

1996 -2008

President of the KHVS (Swiss Art Trade Association)

1996

Co-author of John Rewald's Catalogue Raisonné on Cezanne's painting.

1999 - 2001

President of CINOA (World Art Trade Association)

2019

Co-author of the Online Catalogue Raisonné: The Paintings, Watercolors and Drawings of Paul Cezanne.

2020

Co-author of the Online Catalogue Raisonné of Oskar Kokoschka's work.

Participation as a consulting curator in numerous international exhibitions and author of several publications on Van Gogh, Cezanne and the Galerie Paul Cassirer.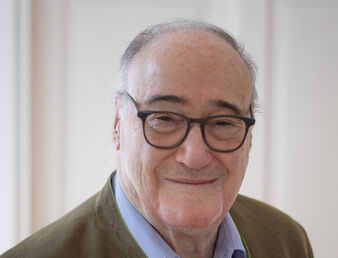 Christina Feilchenfeldt
PO Box 145
CH-8032 Zürich
information@walterfeilchenfeldt.ch
Biography
Born in Zurich

School education and Matura at the Freies Gymnasium, Zurich.

Studies of art history at the Freie Universität in Berlin and graduation with a master's thesis on two portraits by Agnolo Bronzino.

After an internship in the Old Master Department at Sotheby's in New York, position in the 19th Century Department in London. Positionat the Impressionist and Modern Department to work on the newly founded auctions of German and Austrian art.

Early provenance research in the context of the Sale of German and Austrian Art 1998, focusing on a work by Heinrich Campendonk from the Alfred Hess Collection in Erfurt.

2000
Arces - Art Experts LTD. with Dr. Claudine von Albertini and Dr. Matthias Wohlgemuth 2000 in Zurich.
Since 2000
until today: art historical research, publication of essays, participation in conferences and preparation of collection appraisals as well as reports in the context of provenance research of individual works of European 19th and 20th art.
2002
Participation in the exhibition "Auf einem anderen Blatt. Dichter als Maler" commissioned by the City of Zurich at the Museum Strauhof.
2009
Participation in the exhibition catalogue "Marianne Breslauer. Photographs" for the Fotostiftung Schweiz, Winterthur/Berlinische Galerie, Berlin (German and Engl. Editions).
Since 2011
Cooperation with Walter Feilchenfeldt, Jun.; since 2014 research of the Paul Cassirer and Walter Feilchenfeldt Archive, Zurich
Since 2017
Director of Walter Feilchenfeldt AG. Art Negotion and Research, Zurich
2021-2022
IESE Business School, University of Navarra, AMP Program

Honorary positions

2013-2020

Member of the board of friends of the Berlinische Galerie, Berlin

2018

Member of the board of trustees of the Staatsoper Unter den Linden, Berlin

2018

Chairman of the board of the Rolf Horn Foundation, Landesmuseum Schloss Gottorf, Schleswig stiftunghorn.com

2021-2023
Member of the board of the Liebermann Gesellschaft e. V., Liebermann Villa am Wannsee, Berlin liebermann-villa.de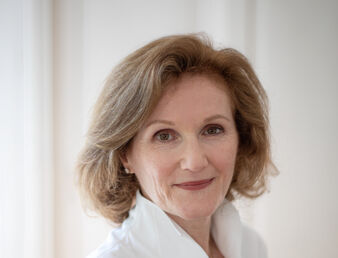 Petra Cordioli